Balmoral
This is a sophisticated, small-lot home in the leafy, well-established streets of Balmoral.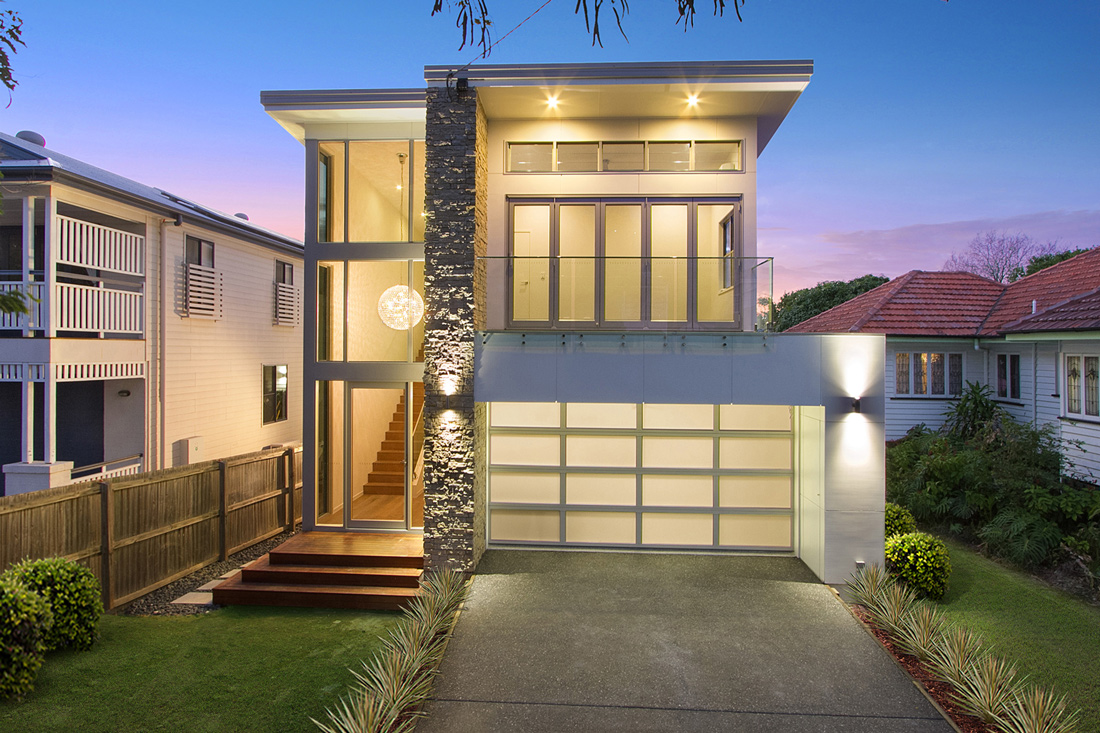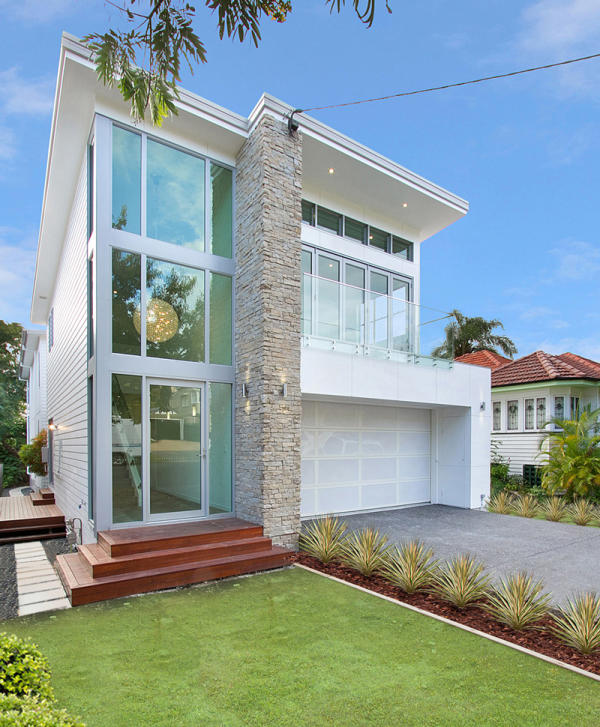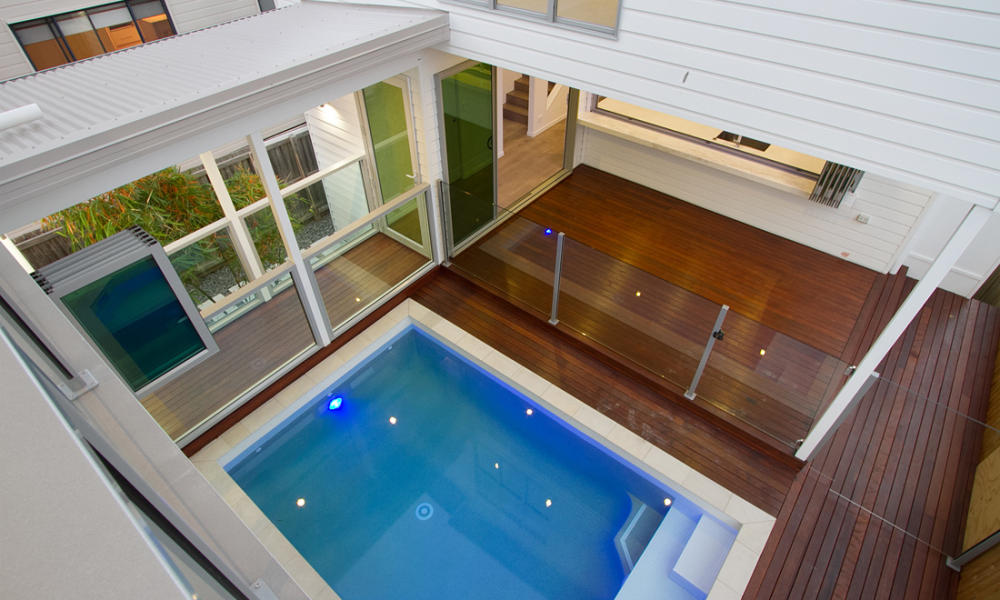 Site constraints have been overcome by the clever use of external and internal living spaces as well as the integration of a plunge pool. This is the perfect home for a growing family while enjoying the advantages of its near-city location.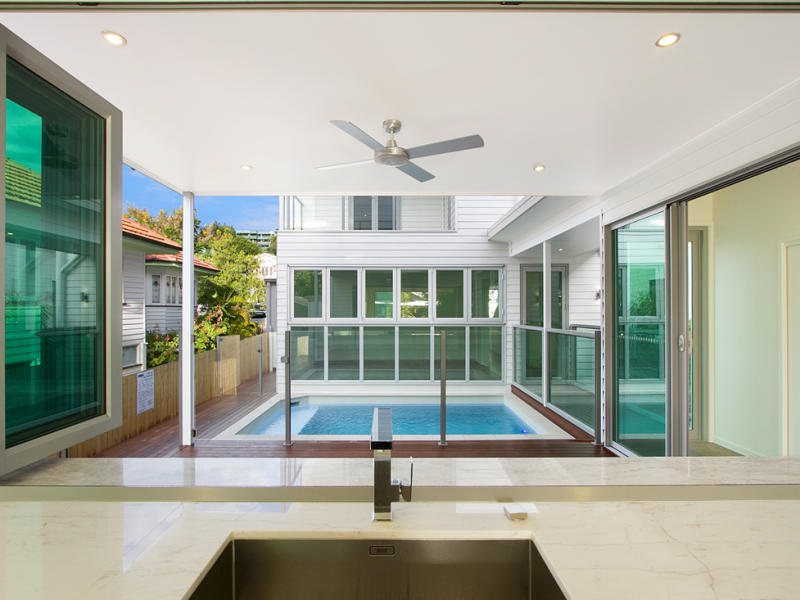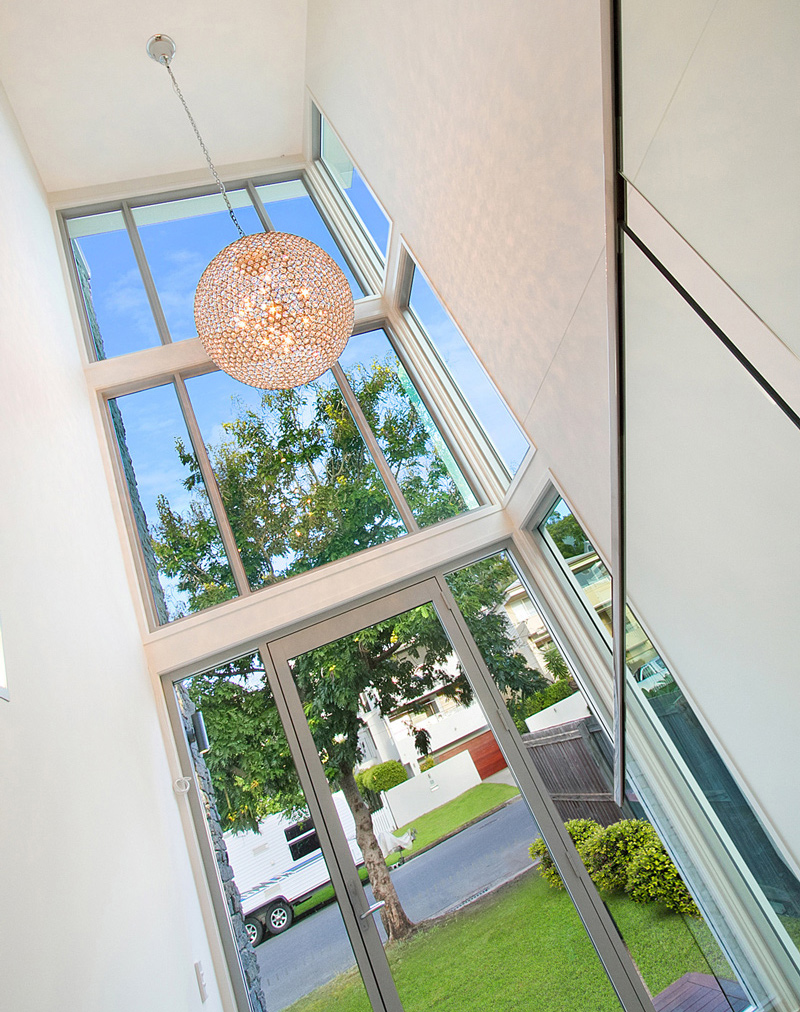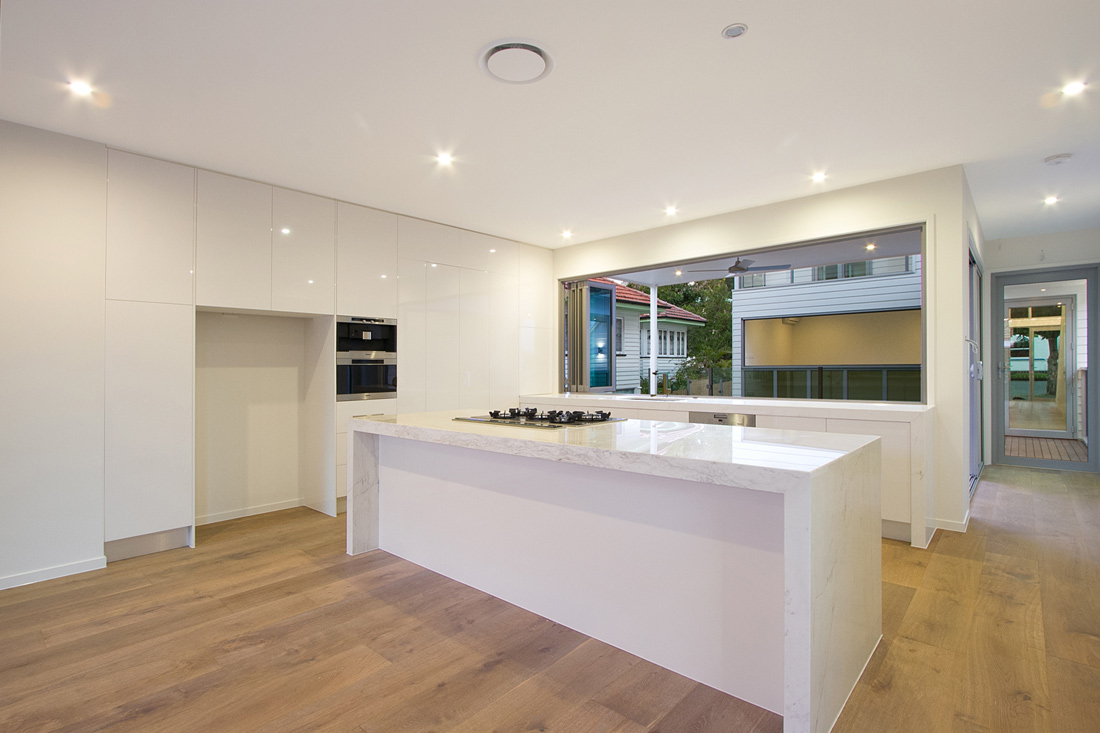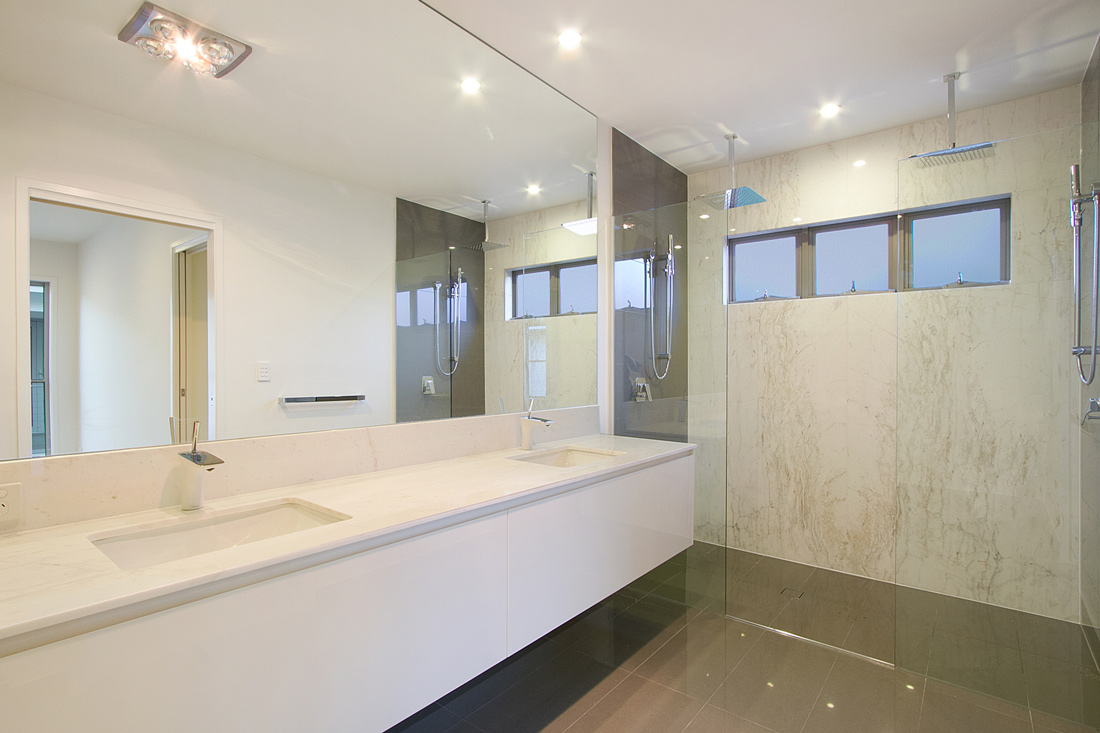 Extra care was taken in matching and contrasting surface textures and colours, as can be seen with the bathroom cabinetry reflecting the black marble bath.