Waz and Nick's Place
Modern home suited to the marine environment,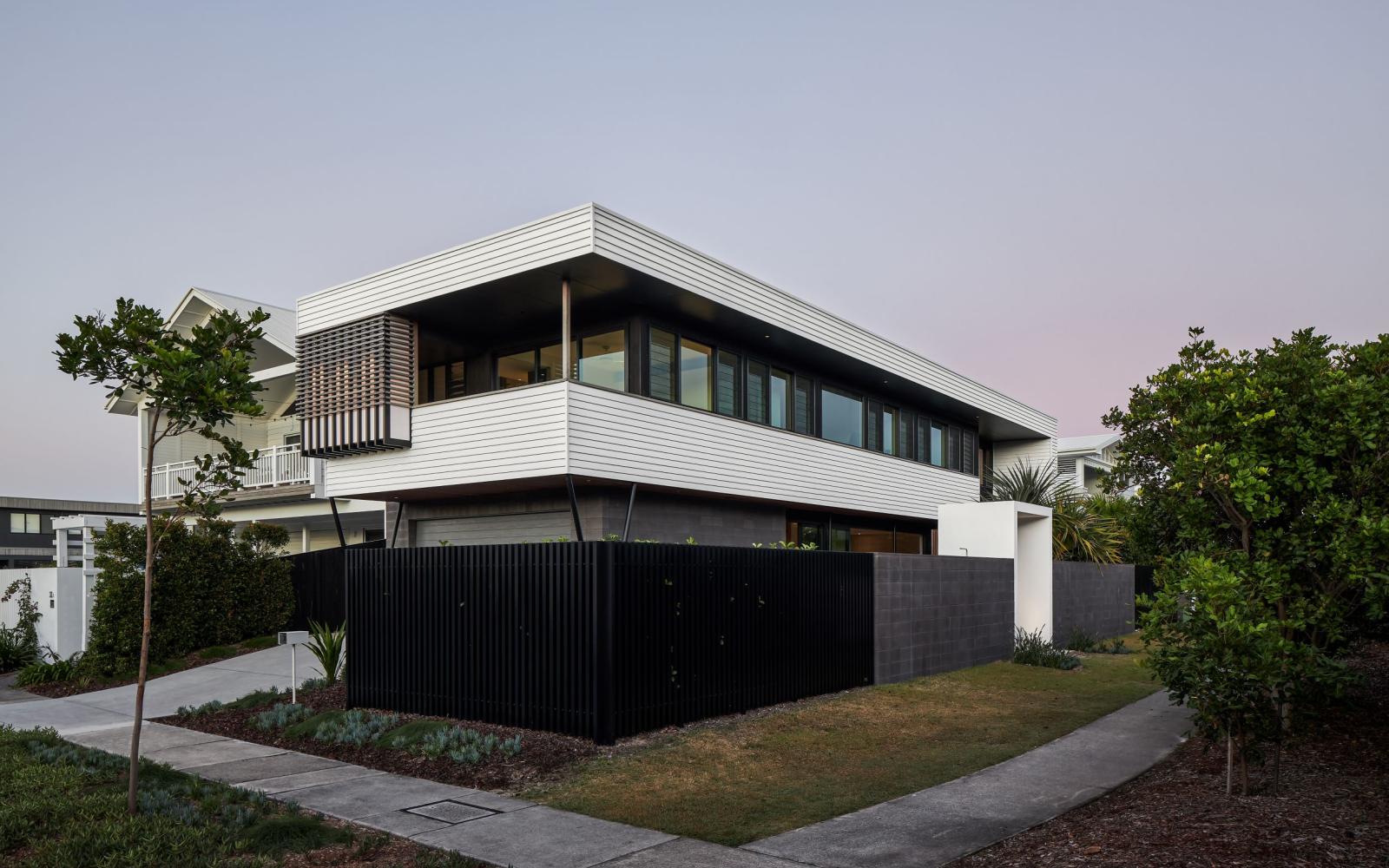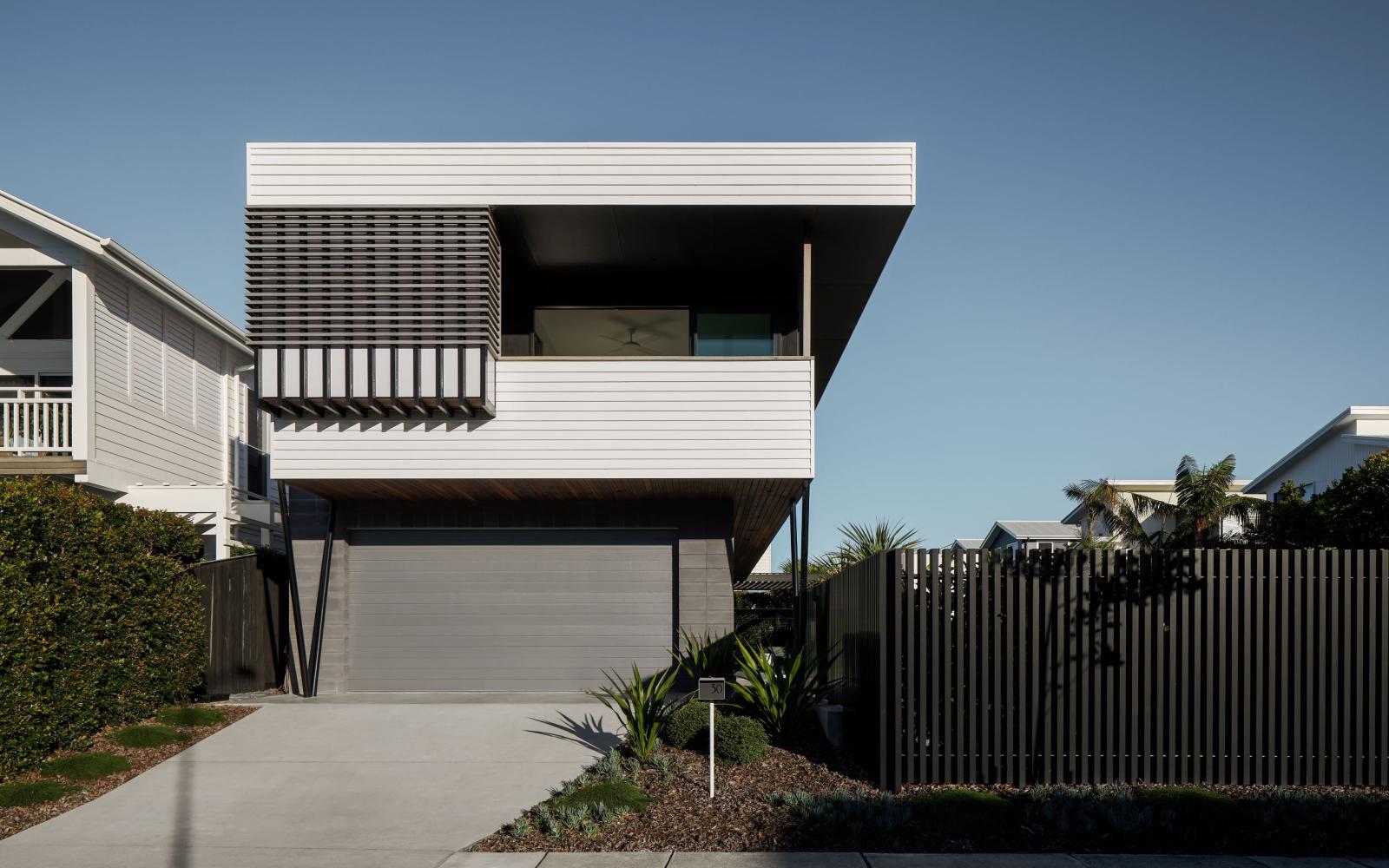 Tasked with a brief to build a modern home suited to the marine environment, the focus was on bringing to life a dwelling that was warm, minimal, uncluttered and low key. To that end, the home is influenced by breezy, Palm-Springs inspired and classic mid-century modern architecture where privacy, abundant natural light, views to the pool and a lush courtyard garden were all key considerations in the build.
A home of such intricate detail requires a highly skilled builder because there's no place to hide mistakes. Every last consideration and inclusion must be millimetre perfect. And while the end result was an astounding piece of construction we're immensely proud of, we did encounter (and overcome) difficulties along the way.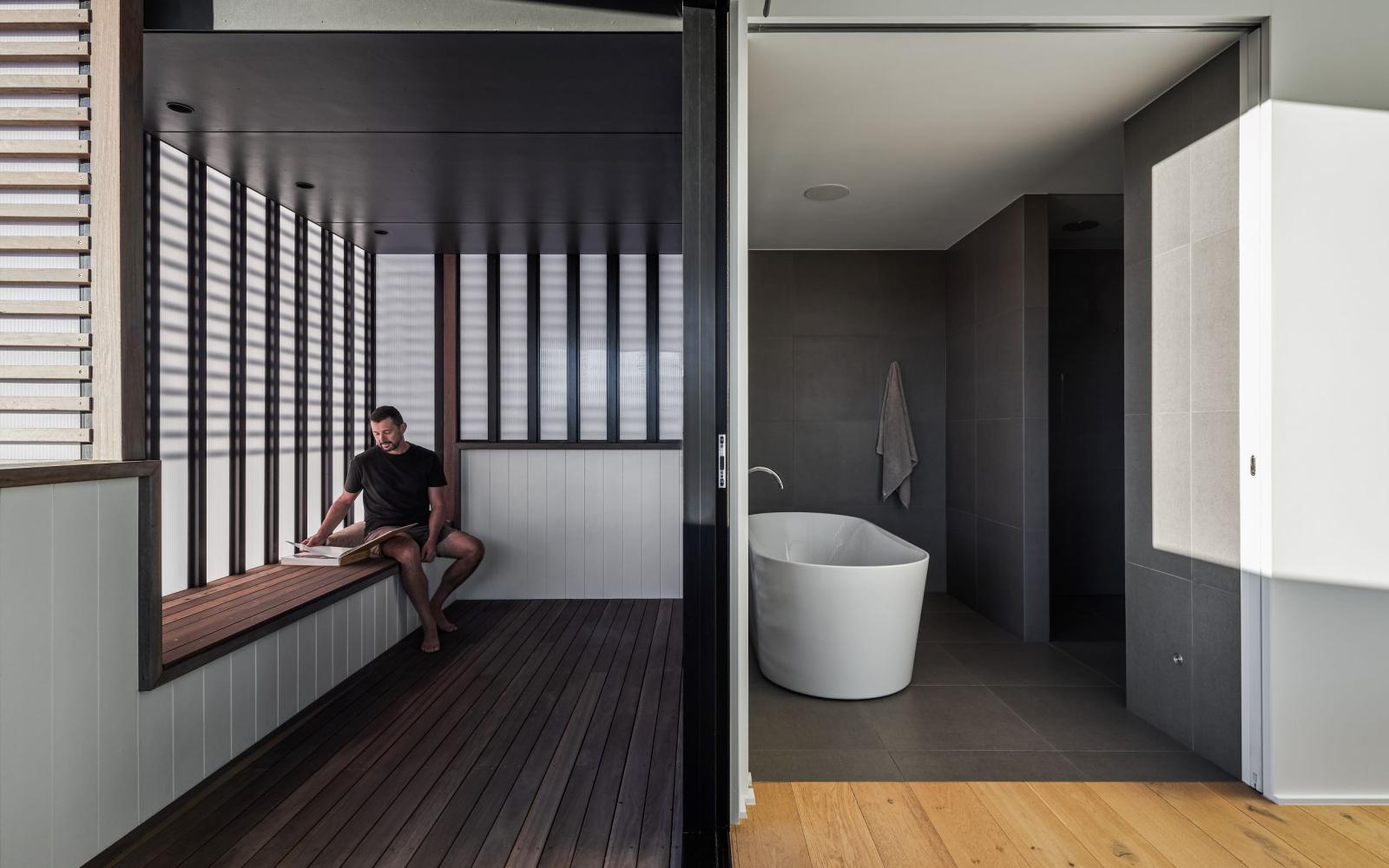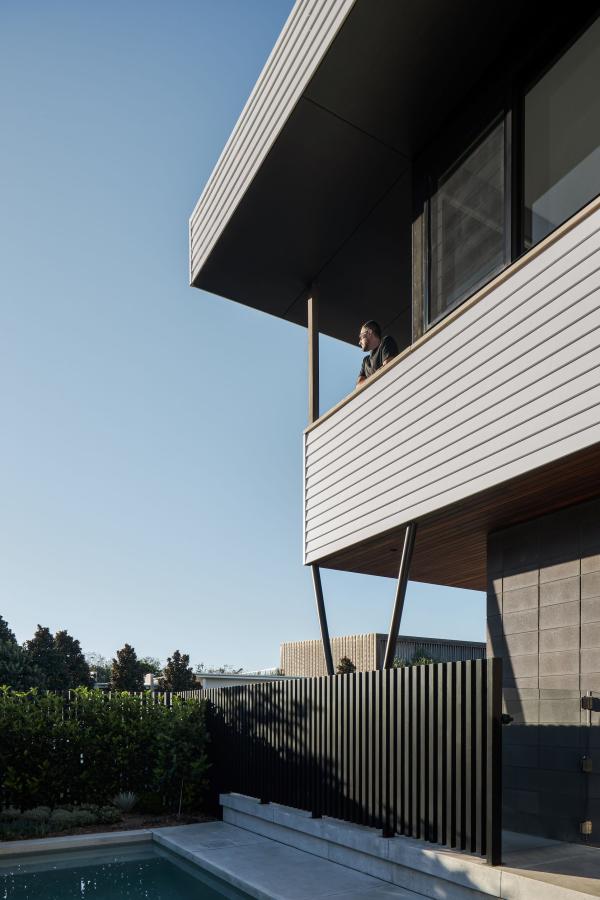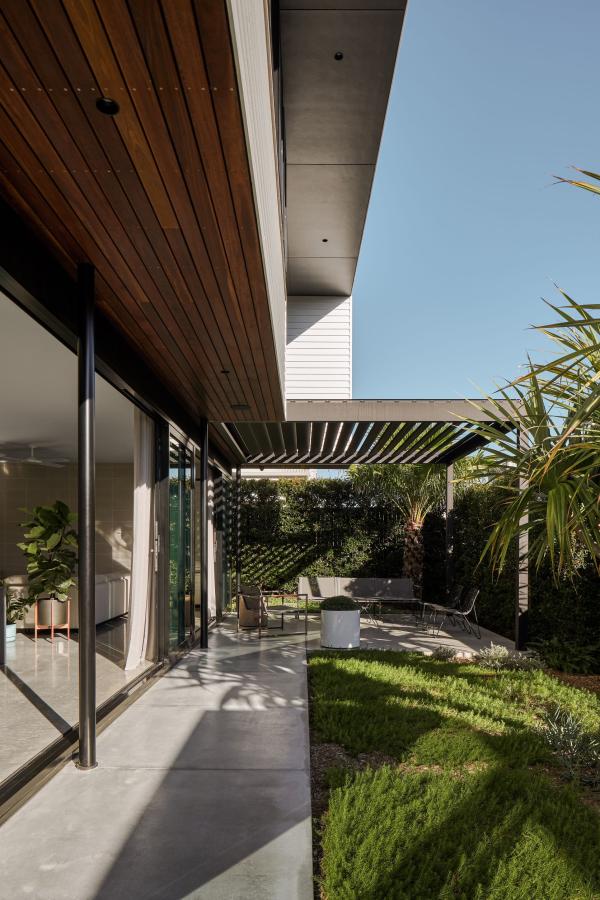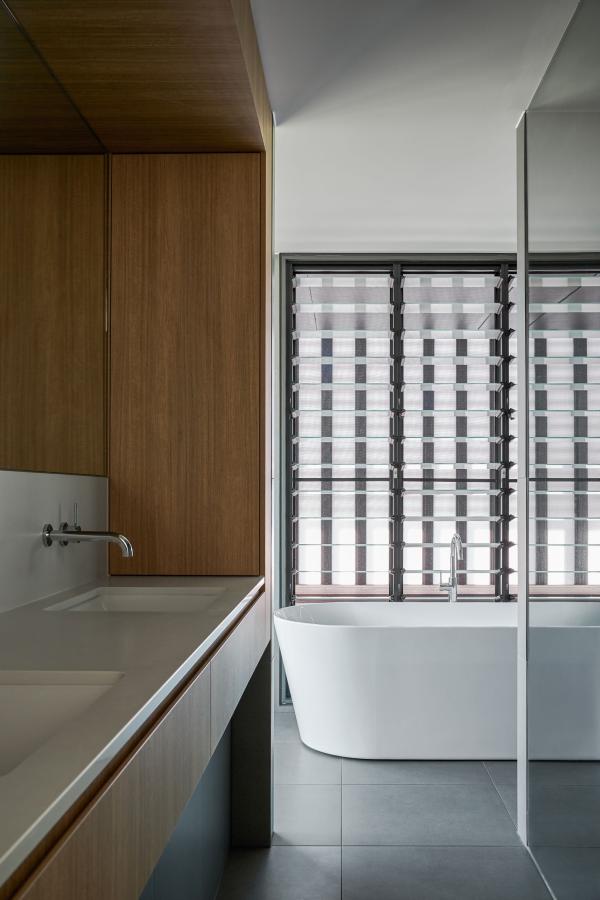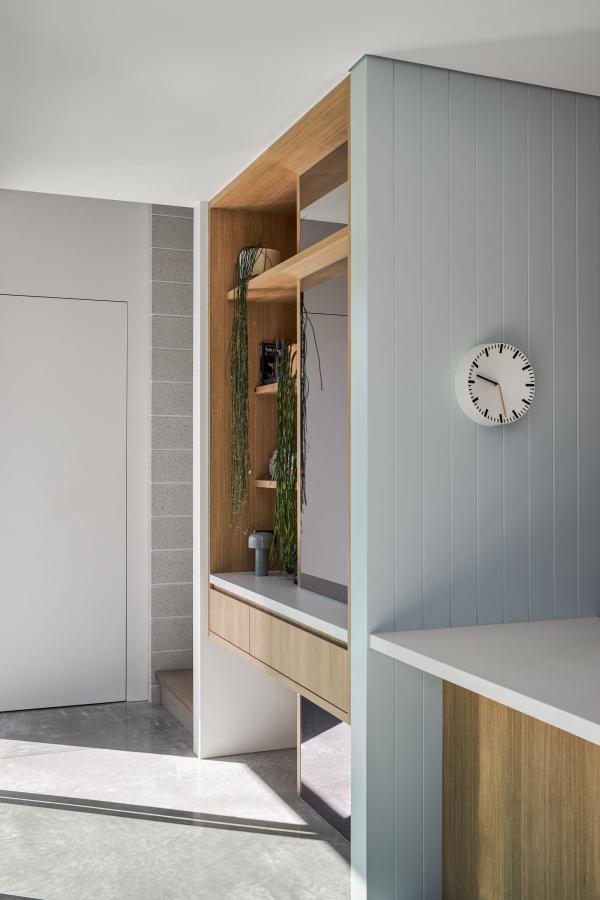 Adhering to the fine architectural detail of this home was critical because, without it, we'd not meet the minimalist brief. We overcame this by having a clear understanding of the owner's vision and the architect's design intent. Full supervision of all trades was critical too as was maintaining clear communication between all parties. That's why we undertook a genuinely collaborative approach to ensure the detailed plans and specifications were always met.
The house is showcased by a burnished concrete slab, which, while being a notable standout, is not an easy feature to install. There is no repairing damages to this surface - what you get on the day of the pour is what you're finished with, essentially. We conquered this construction difficulty by specifying and supervising the correct concrete placement techniques, correct methods of curing the concrete and administering an innovative protection material that protects the concrete from staining and damage during construction while providing extra curing of the concrete.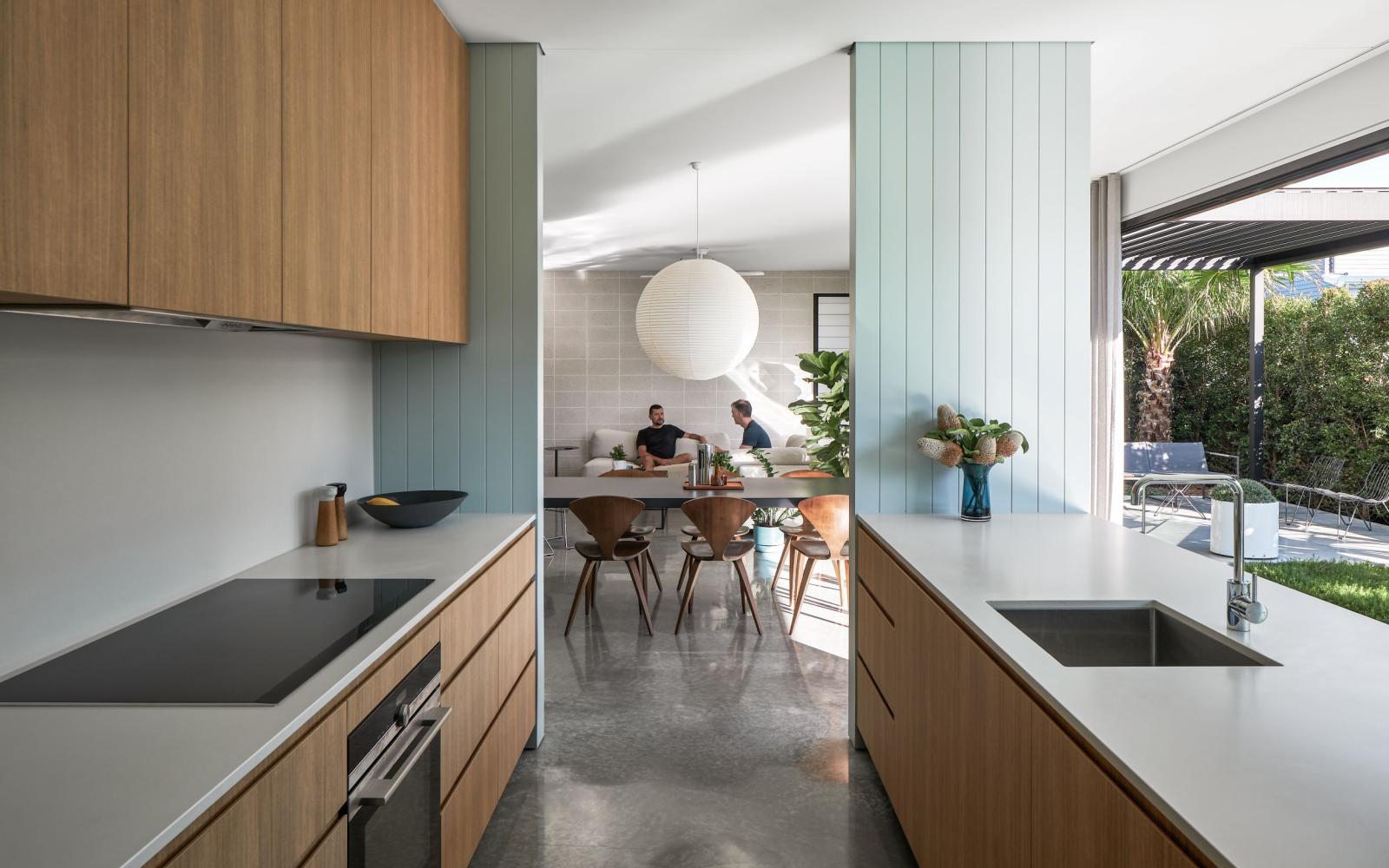 Honed masonry walls in the living room near the fireplace and the stairwell were another impressive feature of this home but come with a level of difficulty. The challenges were overcome by first drawing the set-out of each wall and individual block accurately via 3D computer software and by only hiring the best tradesmen. We also sealed all surfaces to prevent stains before any further construction.
Building any house this close to the beach also comes with its own problems. Being able to mitigate salt corrosion was critical, which is why we selected ULTRA colorbond materials, marine-grade stainless steel fixings, and extra corrosion protection where required.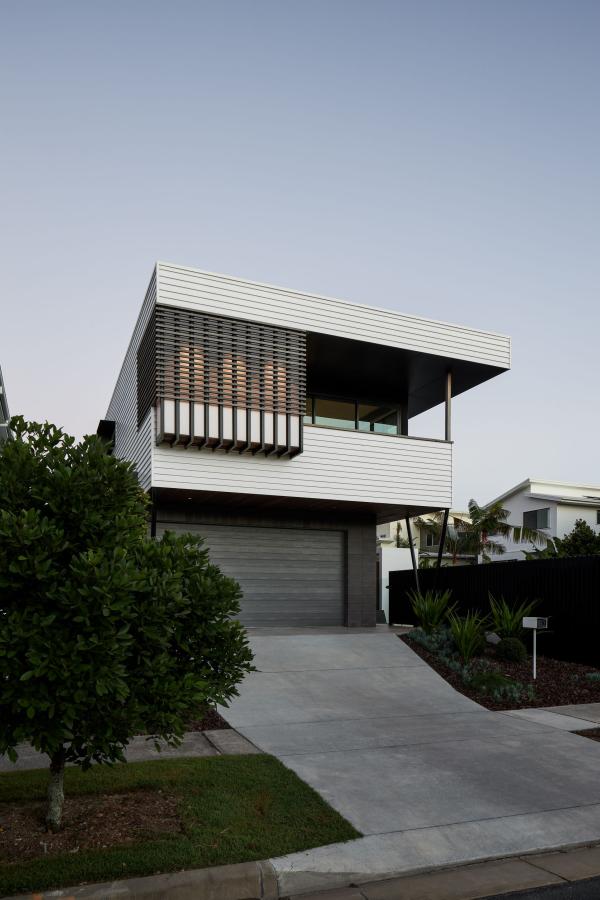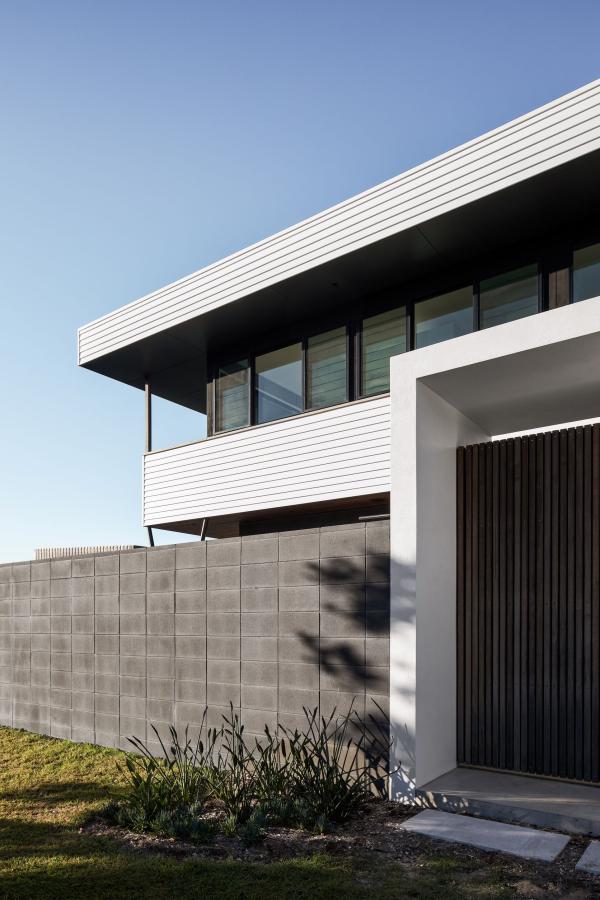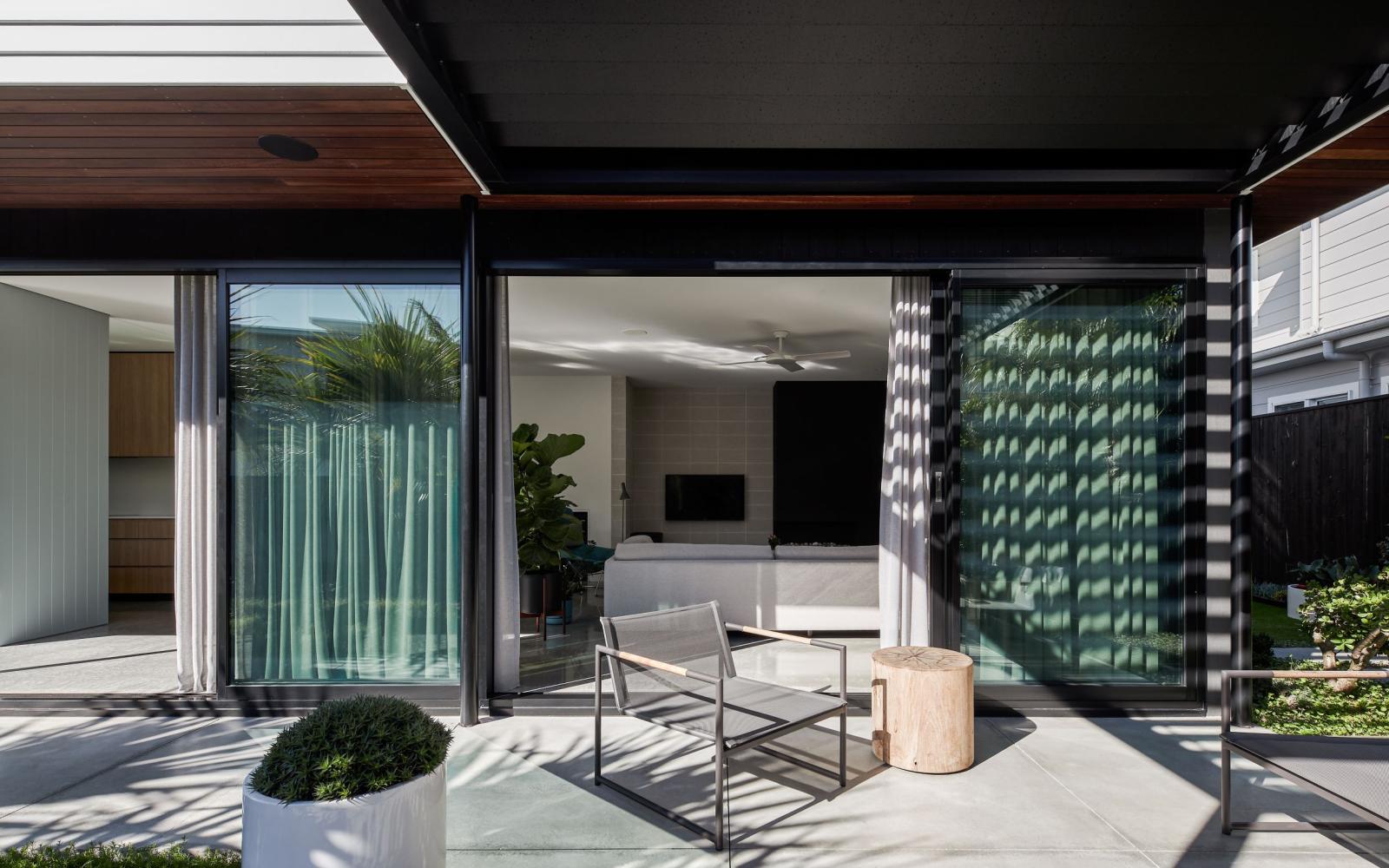 Innovation also played a role during the construction of this home. We've installed Z wave smart home automation technology to control lighting, air-conditioning, ceiling fans, blinds, garage door, intercom and security cameras. We also included a motorised pergola with remote control and rain sensors in the alfresco area. This was so the owners could enjoy sun or shade when desired.
In a project as involved as this, collaboration is essential. The coming together and co-operation of owners, architect, builder, trades and suppliers made this home into the masterpiece it is. A paragon of modern design and construction, it's brought to life by minimal coastal tones, warm interiors, discreet Australian made fixtures and fittings, subdued lighting and a seamless connection to the outdoors, where alfresco dining and fun in the pool and sun awaits.

Collaborations: 

Architect: Create Architecture
Interior Design: Create Architecture
Engineer: